Encouraging Family Literacy: 6 Suggestions for Growing Your Child's Interest in Reading
Posted by Jordan Burgener, Boys Town Press Digital Content Specialist on Nov 8th 2022
What is literacy? The National Literacy Trust defines literacy as "the ability to read, write, speak, and listen in a way that lets us communicate effectively and make sense of the world."
Until I joined the team at Boys Town Press, I didn't think much about literacy or the nuances around how a child becomes interested in reading. But looking back, I have several core childhood memories that I now see as paramount to my own love of reading and learning.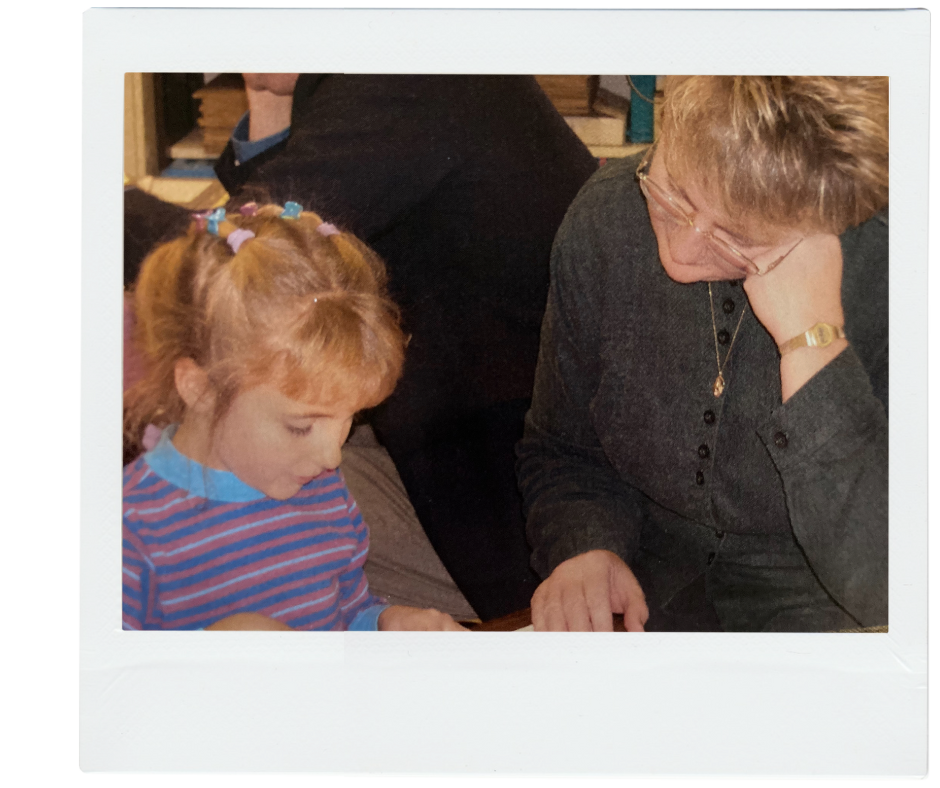 Most of these memories come from time spent with my mother. We regularly visited the library to pick up teacher totes of children's books for her preschool units or just to browse for ourselves. Trips out of town together were often to a larger town where we could stop at several used bookstores. My mother could always find me in the children's section with a small stack of Nancy Drew mysteries I'd yet to read.
Whether she'd intended to or not, my mother instilled a love of reading in me at a very young age. Today, I'm honored to work for a publisher where I can be part of an organization that helps parents, educators, and counselors teach children social and life skills while getting books into the hands of children.
As we celebrate National Family Literacy Month, Boys Town Press wants to help parents encourage a love of reading and lifelong literacy in their families like my mother did in mine. Below are six steps to encourage literacy this month:
1. Make it a family outing. Whether your family goes to your local library, a used bookstore, or shops online, working together to identify and purchase or borrow books can be a great first step. This also gives parents an opportunity to keep an eye out for the right content and learn more about their child's interests.
2. Make books available. Giving children easy access to age-appropriate books is a great way to associate reading with fun rather than an enforced activity. Younger children may need more supervision, especially with books that belong to the library. However, this is a great opportunity to teach children to treat their property and others' property with respect.
3. Lead by example. According to the Center for Parenting Education, the most important role models for children are parents or caregivers with a regular presence in their lives. If you make it a habit to read often, your child will see that behavior and want to do the same. While you may need to read with younger children, consider having a reading time set for everyone to enjoy their books individually.
When I stayed with my cousins as a child, I was excited to learn that they were able to stay up for an extra 30 minutes or so before bed if they chose to read.
4. Show interest. We often underestimate how important it is for children to feel seen and heard. As you might with other activities your child is involved in, pay attention and ask questions. Talking about what everyone is reading at dinner can be a great way to show interest in what your child is reading without putting them on the spot.
5. Get involved. Use the activities in our free downloadable packet to incorporate some fun learning into your family literacy goals. You can make these simpler or more complex as it suits you and your family! This is another great way to increase communication and show your children you care about their interests.
6. What if resources are limited? If family resources won't allow for trips to the bookstore or transportation is an issue, there are some options for doing something closer to home.
Do you have a tablet or other digital device? Explore your local library's eBook or audiobook borrowing options. You may have to wait to borrow the book of your choice, but what a fun way to encourage your child to identify books of interest and place them on hold. Then they can practice flexing their patience muscles and look forward to when the book will be available on the shelf!
Do you enjoy watching others read books? Many popular children's books are read aloud on YouTube or through other streaming services. Search as a family for your favorites – it's also a great way to find out about a book and your child's interest in the story before you make a purchase!
I hope you find these suggestions useful for getting your family on the path to a love of reading! Whether it's through these suggestions or other methods, how will you encourage your child to read today?