After a long and grueling school year, many teachers enter the summer feeling as if they have poured every bit of their soul into their students, only to enter their summer vacation feeling defeated and exhausted. Typically, I spend the first two weeks of summer sleeping in as late as possible and just getting back to ground zero. I find this two-week period is essential to the productivity of the rest of my summer.
After I have caught back up on sleep and not thought about the classroom for a few weeks, my body starts to recharge itself. It isn't long until I am thinking about the next year and how I am going to enter the new school year as a better teacher. Of course, I spend countless hours reading professional blogs, printing out new labels for every corner of my room and shopping for new units on Teachers Pay Teachers. The summer can be a great time for teachers to rejuvenate themselves both personally and professionally. A few summers ago, I decided to join an online book study with some other blogging teachers. It was a great experience because I was able to learn from other teachers around the world as well as reignite my passion for teaching. Over the years, I have read many professional development books and thought I would share two of my favorites with you.
Igniting A Passion For Reading by Steven Layne
Several years ago I had the honor of hearing Steven speak at the North Carolina Reading Conference. He was such a dynamic speaker that I left there feeling rejuvenated by what he said. Of course, I had to wait in line after his presentation to buy his new book, Igniting a Passion for Reading. This is probably one of the best books I have ever read. It is one of those books that you will read and wish summer was over so that you could hurry up and implement the things he has mentioned. The overall gist of the book is that often times teachers can get so bogged down in teaching reading skills that they forget to "ignite" the passion for reading.
As a fourth grade reading teacher, I know this all too well. It seems like I start off the year really instilling a love for reading, but as the third semester ends and end of grade testing approaches, I begin to panic and go into test prep mode. Steven Layne gives many suggestions in his book for how teachers can go about motivating their students to not only want to read but to devour it.
No More "I'm Done!" by Jennifer Jacobson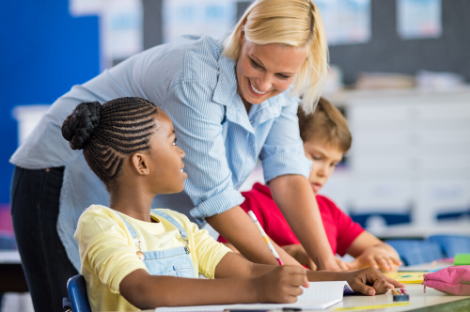 This book was my tried and true "go to" resource when I taught second grade. No matter what writing curriculum you are using, I think that you will benefit from the information in this book. If you do not have an assigned writing curriculum then you will REALLY love this book. In this easy read, author Jennifer Jacobson outlines what writer's workshop should look like, the routines associated with a successful writer's workshop, how to foster independent writers and even a month by month outline for how to implement lessons in your own classroom. I have used her writer's workshop ideas for many years and believe in the way they make students passionate about their writing.
If you have read these two books, I'm sure you will agree that they are both inspiring and beneficial. If you haven't read them, then I highly recommend adding them to your summer reading list.
Recent Posts
Working in the school system, I often hear children being asked, "Don't you know any better?" or …

After a long and grueling school year, many teachers enter the summer feeling as if they have poured …

H-E-L-P. Four simple letters, yet one of the most difficult words in the English language to say. …